Want to get 200K miles out of your car? Tips to help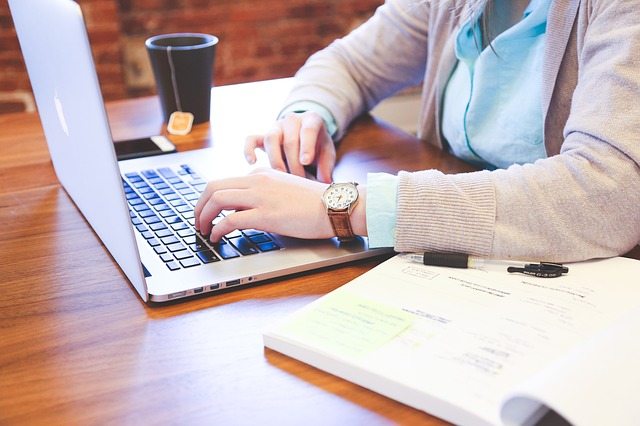 Educate yourself before starting the path to a new career
New Year's resolutions are usually well-intentioned, especially those that focus on your financial fitness. If your resolutions this year address money matters like savings, spending and credit use, you can improve your chances of success by making "SMART" promises to yourself.
In self-improvement circles, "SMART" is an acronym for specific, measurable, attainable, realistic and timely. Keeping those qualities in mind when setting a goal – or making a resolution – can help you accomplish what you set out to do.
So how do you apply the SMART concept to your financial New Year's resolutions? Here are a few ideas:
* Specific – Zeroing in on a goal makes it more manageable and achievable. When it comes to your money-related resolutions, being specific can produce concrete financial rewards. Start out by thinking about your dreams. Do you want to get out of debt? Build an emergency fund? Start or increase retirement or education savings?
Decide what your priority is and then hone in on a specific aspect of that priority. For example, if your ultimate goal is to get out of debt, resolve to completely pay off one credit card by midyear. Want to boost your savings? Resolve to set up an automatic bank transfer from your checking account to your savings account every month.
* Measurable – If you can't measure your progress how can you know if you're making any? Your resolution should be something you can monitor and track, so that you can see how well you're doing and, if needed, adjust your actions to ensure you'll be able to meet your goal. Make sure your resolution addresses how you will measure your progress and results.
For example, if your resolution is to understand your credit and finances in 2017, a website like CreditReport.com, that allows you to keep tabs on your changing credit status, can help you measure your progress. CreditReport.com offers its members tools to help manage and understand credit.
* Attainable – Don Quixote may have romanticized the idea of the "impossible dream," but in real life, goals that are simply too difficult to achieve can end up doing more harm than good. To have the most positive effect possible, a resolution or goal should be just a hair beyond your comfort level. That way, it's just enough to challenge you without leaving you frustrated and disappointed.
Applying this concept to your financial resolutions could mean that instead of resolving to eliminate all debt in 2012, you resolve to pay off one or two specific debts. Or, perhaps you simply resolve not to accrue any new debt in the coming year.
* Realistic – This ties in with the concept of making your resolution achievable. If your goal is realistic, you're more likely to stick with the steps you need to make it happen.
For example, if you make a resolution to eliminate all unnecessary spending in 2017, you may make it to Feb. 1 before your sense of deprivation prompts a spending binge. However, if you resolve to limit unnecessary spending by budgeting a set amount of "mad money" to use as you wish every month, you've made a realistic decision about how to reduce spending.
* Timely – Open-ended resolutions can be harder to achieve. If you don't have a set time frame for accomplishing a goal, you may be tempted to procrastinate, which can ultimately lead to abandoning your goal. Keep your resolution timely by establishing a time frame for success.
For example, if you resolve to take control of your credit in 2017, be specific about how much progress you can reasonably expect to make by midyear. Come June, reassess your results to see if you've made the progress you hoped for. If you haven't, think of what you'll need to do to get back on track to achieving your goal in the last half of the year.
By taking a SMART approach to your financial resolutions, you can help ensure they work for you throughout the year.
—(ARA)