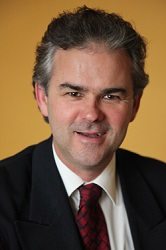 5 tips for how to get the best out of Twitter
Pervis Taylor
Interview with Dondria Nicole
By Jazmyne C. Byrd
Who is Dondria?
I am a fun-loving, free spirited, hopeless romantic. I'm a Capricorn who is so passionate about making music and performing, I will NEVER do anything else. I looooooove food…all of it. Lol And I love to be around new people and get to know EVERYBODY. I've developed a balance with that since being signed cause in this industry you can't let everybody in. I love to be creative alone and with other musicians, there's no better feeling.
When did you discover you love for music?
I discovered my love for music in middle school…the 6th grade. Destiny's Child came out and that was all I needed as motivation. I used to sing all their songs at school for my friends and teachers, and everybody saw something in me that I didn't see just yet. 10 years later, who would've thought?
What have your journey through the music industry been like? Has it been all you dreamed off?
This journey has been pretty much a roller coaster. Some ups, some downs, some twists, and some turns. But, I wouldn't have it any other way. There's nothing like being able to do what you love for a living, being able to do what you've dreamt about since the 6th grade. No matter what stresses come with it, it's a blessing nonetheless.
What is your dream collaboration?
My dream collab would be with either Tank or Jazmine Sullivan. I would have died if I could've done something with Whitney Houston also, I see so much of myself when I look at her, when I watch her speak, in her personality, in her spirit.
Now that you are the "New" So So Def Princess how does it feel? Do you feel any pressure with the comeback of the label?
It feels very exciting for me. I have butterflies but it gives me that adrenaline rush to be awesome. I know what God has for me is for me so, I know the outcome already. No pressure, cuz. LOL
Compared to other female artist what makes you stand out?
I just believe that I am blessed and highly favored. I didn't ask for this, it was given to me. I'd be spitting in God's face if I didn't go out and share my gift with the world. He put me here to do this, not for the money or the fame, for an even bigger purpose; and if some people don't believe or see that now, they will.
What is it like to work for a Mogul such as JD?
It's wonderful, crazy, hard, and easy all at the same time. He's very hard on me and pushes me like crazy. I guess he sees my potential and never wants me to get comfortable where I'm at. He's a great influence to all of us though because he practices what he preaches every day of his life.
What do you expect to accomplish in the industry Twenty Years from now?
I definitely want to continue to provide music that people will love and appreciate long after I'm gone. That's the definition of success and greatness to me. Other than that, I would love to get into acting, open a restaurant, and inspire and coach up and coming artists to follow their dreams and be great.
Website: www.DondriaNicole.com